At the time of my last entry, I spoke to the prowess of the players of the 2020 Naismith Basketball Hall of Fame class and how quite possibly, this is the prominent class in the history of the institution. To test that theory, I have put together the four classes that I think would be challenge the 2020 class and am testing the group's against each other in terms of how many awards that had been adorned and their statistical abilities on the court as a collective.
As a reminder, that 2020 class consists of four players that are planned to be inducted this summer: Lakers legendary guard Kobe Bryant, iconic Spurs power forward Tim Duncan, passionate Timberwolves/Celtics/Nets power forward Kevin Garnett, and Indiana Fever forward Tamika Catchings of the WNBA. Where I had last left off, I had to the conclusion that my first test against the 1980 class of Oscar Robertson, Jerry Lucas and Jerry West went in favor of the newest entries in to the Hall of Fame. That brings us to their next challenge. You can look back in my original post if you like, but for the lazy, here are the main credentials for Bryant/Duncan/Garnett/Catchings.
58 All-Star Appearances (Bryant with the most, 18)
51 All-NBA/All-WNBA appearances (Bryant and Duncan tied at 15 total appearances, but Bryant had 11 1st teams to Duncan's 10)
51 All-Defensive Teams (Duncan with 15, but Bryant and Garnett were first team 9 times, meanwhile the WNBA only has one team, so all 12 of Catchings All-Defense awards are essentially first team)
6 Defensive Player of the Year Awards (Catchings had 5 of these, I don't care that she's a woman, she might be the best defender out of this whole group)
6 All-Star MVPs (Bryant had 4)
6 Finals MVPs (Duncan had 3 of these)
5 season MVPs (Duncan had 2)
4 rebounding championships (all Garnett)
2 scoring titles (Bryant) (I erroneously credited them with only 1 in my first post)
12 Championship rings (5 for Bryant and Duncan each)
Career Stats Combined/Aggregated Together
20.1 Points Per Game
8.6 Rebounds per Game
3.8 Assists Per Game
1.3 Steals Per Game
1.3 Blocks per Game
0.218 Wins Shares Per 48 Minutes
And now, for our next candidates.
1987: forward Rick Barry, guard Walt Frazier and shooting guard Pete Maravich
24 All-Star Appearances (8 Accolades Per Player vs. 14.5 APP from the 2020 squad) (Barry led with 12)
28 All-League Appearances (6.7 APP vs. 12.75 APP) (Barry led with 10, including times he was named All-ABA)
7 All-Defensive Teams (2.3 APP vs. 12.75) (all Frazier)
0 Defensive Players of the Year
2 All-Star MVPs (.7 APP vs. 1.5) (Barry & Frazier)
1 Finals MVP (0.3 APP vs. 1.5 ) (Barry)
0 regular season MVPs
2 scoring championships (.7 APP vs. 0.5) (Barry & Maravich)
1 steals championship (0.3 APP vs. 0) (Barry)
3 Championship Rings (1 APP vs. 2.75) (Frazier won twice)
The only thing this group has on the 2020 Hall of Famers are statistical titles. They hold 2 scoring championships between Barry ('66-'67) and Pistol Pete ('76-'77) along with Barry also leading the NBA in steals for a single season ('74-'75). This tops Bryant's two years as the top scorer based on APP and a complete lack of being the best in the league at thievery by any of the four newest members of the Hall of Fame. In every other listed accolade though Bryant, Duncan, Garnett and Catchings best the 1987 group. The easiest way to make a succinct distinction here is that to notice that the 2020 squad had 12.75 APP in terms of All-League awards while the 1987 group has just 6.7 in comparison. That 6.7 also includes Barry's All-ABA awards from his time in the now long-defunct alternative basketball league where he was easily one of the top stars.
Meanwhile, steals and blocks are once again not available for all the seasons that the '87 Hall of Famers played so those will once again be omitted from our aggregation of their stats. However, their basic averages suggests that this group is formidable, particularly in terms of scoring. They averaged:
22.7 Points Per Game
5.8 Rebounds Per Game
5.4 Assists per Game
0.143 Win Shares Per 48 Minutes
Luckily, their median season is the 1974-1975 NBA season and we are now far enough into history that the PACE statistic is available to describe how many possessions occurred in games relative to today. I will not need to Jerry-rig an answer based on shot attempts like I did for the 1980 Hall of Fame class. To that end, in the 1974-1975 NBA season teams averaged 104.5 possessions per game, compared to just 91.9 in the '06-'07 median season of the 2020 Hall of Famers. That comes to 14% more possessions in '74-'75 and with this in mind, if I normalize Barry, Frazier and Maravich's stats to '06-'07 standards they average:
20.0 Points Per Game
5.1 Rebounds Per Game
4.7 Assists per Game
I think makes them comparable to our 1980 group, but even the '80 Hall players top this class when you consider their accolades. For that reason alone, 1987 Hall of Fame class is not one to consider better than this year's class. We must move along.
2006: forward Charles Barkley, guard Joe Dumars, small forward Dominique Wilkins
26 All-Star Appearances (8.7 APP vs. 14.25) (Barkley led with 11)
21 All-NBA Appearances (7 APP vs. 12.75) (Barkley, also 11)
5 All-Defensive Teams (1.7 APP vs. 12.75) (all Dumars)
1 All-Star MVP (0.3 APP vs. 1.5) (Barkley)
1 Finals MVP (0.3 APP vs. 1.5) (Dumars)
1 regular season MVP (0.3 APP vs. 1.25) (Barkley)
1 scoring championship (0.3 APP vs. 0.5) (Wilkins)
1 rebounding championship (0.3 APP vs. 1) (Barkley)
For all the name recognition, this group just doesn't compare in terms of accolades to the 2020 Hall of Famers. They just don't have the ammunition to keep up with the hardware that Kobe/Duncan/KG/Catchings have, point blank.
But not so fast, my friend…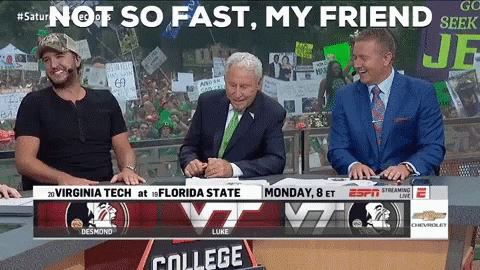 There may be a good reason for that lack of APP. This group of inductees just happened to play in the era of Jordan. As such, His Royal Airness piled up awards and accomplishments as arguably the best player of all-time. In doing this, he took a lot of those awards from some of his also very worthy adversaries. Players like Barkley and 'Nique likely lost awards in this era much like how teams like the Knicks and SuperSonics missed out on potential championships. With that in mind, we let's look at the stats. Even better, we also now have steal and block numbers to help complete the picture. This group averages:
21.1 Points Per Game
7.0 Rebounds Per Game
3.6 Assists Per Game
1.2 Steals Per Game
0.5 Blocks Per Game
0.161 Win Shares Per 48 Minutes
Their median season is the 1991-1992 campaign, which would suggest that what I said about living in Jordan's era is correct. This season was the year of his second of six rings. I won't take you through all the numbers again, but just know that PACE statistics suggest that the '91-'92 season was 5% faster than the '06-'07 season. The Class of 2006 normalized statistics then are:
20.1 Points Per Game
6.7 Rebounds Per Game
3.4 Assists Per Game
1.1 Steals Per Game
0.5 Blocks Per Game
0.161 Win Shares Per 48 Minutes (not altered)
It turns out they are statistically actually pretty darn comparable to the 2020 Hall of Famers. Their shortcomings come from not rebounding or blocking shots as well despite having The Round Mound to propel them in those categories. Taking it one more step analytically though, this group averages 0.161 Win Shares per 48 Minutes, not nearly as good as the 2020 group that clocks in at 0.218 WS/48. That analytic doesn't make it look nearly as close the the traditional statistics did. Depending on how much you trust new-fangled statistics there could be an argument here, but when you combine their lack of Win Shares with their lack of hardware, I think we need to turn down the idea that the 2006 Hall of Famers match the 2020 class.
But there is one more challenger. What about the aforementioned Jordan, arguably the greatest player of all-time? Better yet, he is paired up with two other greats from his era. Arguments already about about their greatness, but next time we will pair up the great 2009 Hall of Fame class against this one.
Coming soon…